Immergiti nel borgo delle emozioni!
Nuove linee
Vedi di più
Profumi
Acquista
Discover our products
Free shipping for purchases over 100 €
100% NATURAL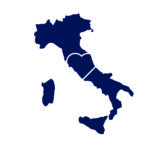 MADE IN ITALY
NICHEL FREE
Civita di Bagnoregio is a unique place, there is no better place for us to create a perfume. Because the scent is suggestion. Perfume is dream and reality. The scent is emotion that comes back perceiving on the skin the sensation of the place where we have lived it. A magical place. A place to remember.

The use of eudermic vegetable oils with a high cosmetic effect makes this product unique in its kind. The processing, exclusively ARTISANAL and LOW TEMPERATURE, inspired by the old MARSIGLIESE tradition, allows to obtain a soap with a high content of NATURAL GLYCERINE typical of the saponification reaction.

Donkey's milk is rich in aesthetic properties and has numerous uses in the aesthetic field. The cosmetic properties of donkey milk were already known in antiquity for skin care. The snail slime, thanks to its properties, can be used to reduce scars, prevent stretch marks, fight acne and more. It is a completely natural product that is transformed into cream or gel to combat skin blemishes.
Excellent perfume presented in a rich packaging and attentive to detail as well as the store !! Bravi
Francesco