A day full of emotions ended for "Acqua di Civita".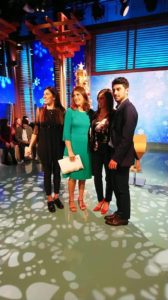 On December 28th we invite you to watch the broadcast "Geo & Geo" on Rai3, which will have Civita as our protagonist and our reality as an example of investment in the territory by three young guys.
The commitment and perseverance in one's work is always rewarded with great satisfactions!